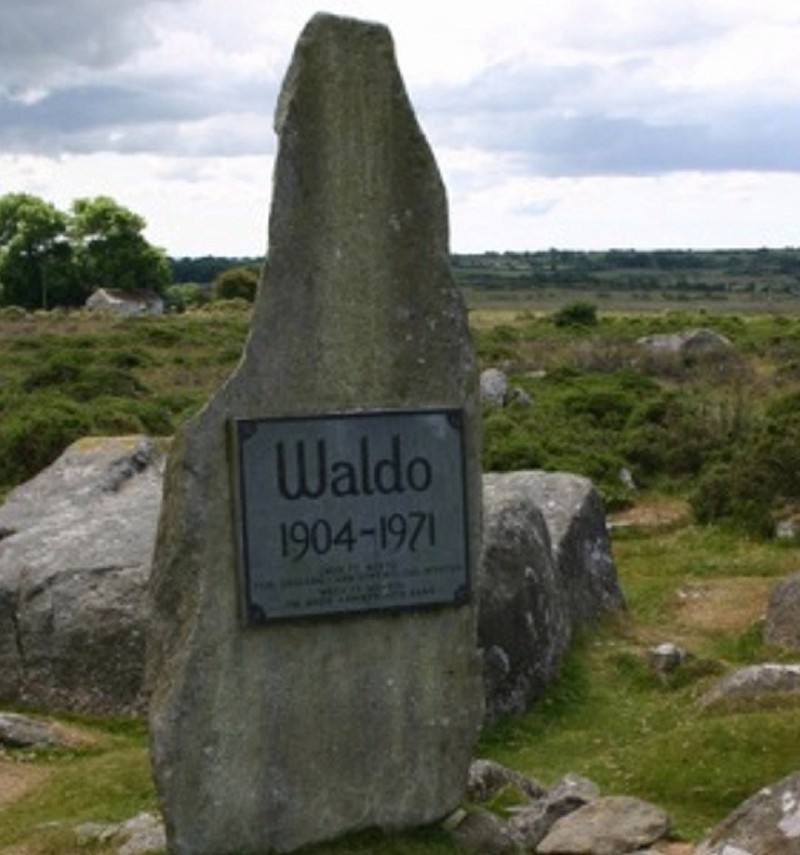 Waldo memorial stone
It must be the most famous memorial stone in the whole of Wales. Erected in memory of the poet, pacifist, patriot and Quaker Waldo Williams. The story is told of foreign visitors, on seeing the bare inscription and the mountain ponies in the vicinity, came to the conclusion that the stone commemorated a stallion who had lived for many many years. As a result a plaque was placed nearby outlining Waldo's life. Many pilgrims find their way to the place and in their midst, author Jim Perrin:
"Wall of my boyhood, Moel Drigarn, Carn Gyfrwy, Tal Mynydd, In my mind's independence ever at my back The lines are from a poem entitled `Preseli`, the names those of the ridge's summits, the homage to the mountain wall of the poet's childhood and the underpinning of his every independent thought. I'd come here in grateful acknowledgement of his art and political example.
At his outstanding best, his verse has a mystical intensity and a calm beauty of vision that are powerfully sustaining and memorable. Its musicality is allied so nearly to an amelioristic urgency of meaning that, divorced from his own echoing language, Waldo is virtually untranslatable. If you want fully to appreciate the greatest British mystic of the 20th century, you have no real option but to learn Britain's oldest surviving language."
Waldo panel - click here